Skip to Content
Visit Arthur's Car Wash for a Car Wash
Arthur's Car Wash & Convenience is a locally owned self-serve wash in West Edmonton. Interior/ exterior detailing services are also available, in case your vehicle needs some extra love.
Having high-quality detergents, wax, and good pressure in each bay is most important, but it's the atmosphere at Arthur's that really offers a unique experience during your visit.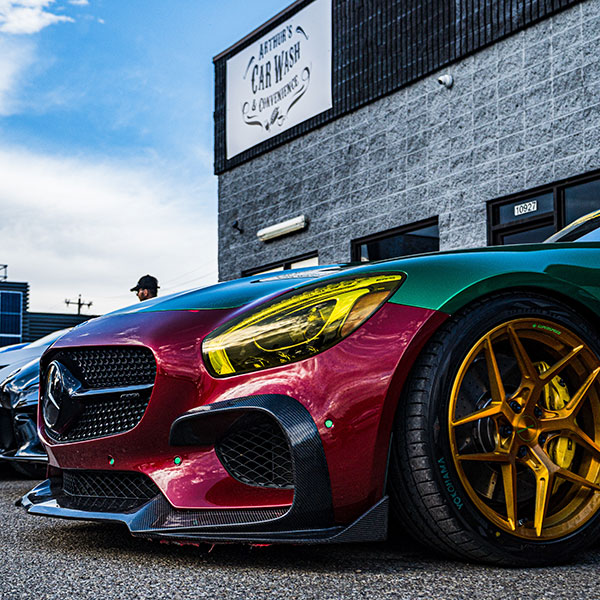 Wait Around in Our Relaxing Lounge
Local artists from all over Alberta have dropped in to leave their mark on the walls with beautiful murals and street art. Visit our gallery page to take a peek at a few of the current pieces on display.
Grab a snack, beverage, or some locally sourced cleaning products to enjoy while lofi jazz, hip-hop, and pop-punk echo softly or pound hard over the PA system within the bays. Better yet, request your favourite song.
West Edmonton's Premiere Car Wash